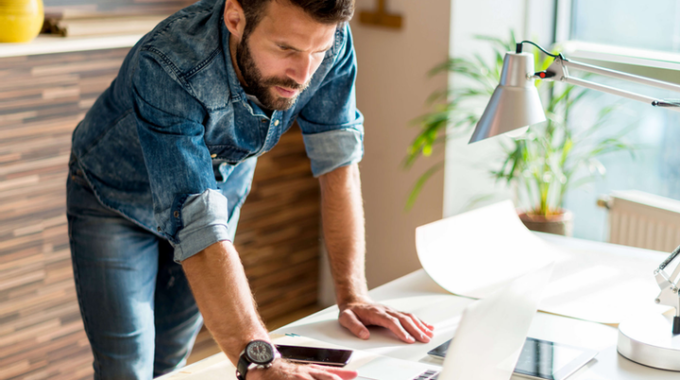 UAE VAT Compliant Accounting on the go!
Cloud based accounting made it quick and convenient for you to manage your accounting and business transactions from anywhere. In this blog post we'll share the benefits of cloud based accounting software's.
Secure access, any time on any device;
With the help of cloud based accounting software, you can manage your business financial transaction from anywhere on any device. Most of the cloud based accounting software's provides two factor authentication for secure login. It means your financial information will be safe and secure.
Easy track of cash flow;
You can send quotes and convert them into invoice, track sales, purchases and expenses, link your bank account for automate bank feeds. Also you can scan receipts, invoices etc and save the same on cloud server on the go.
Multi user access;
You can invite other users to your accounting software and give them specific role such as accountant, tax adviser, data entry staff, partner etc. as per your business need and also track real time activity of each user.
UAE VAT ready;
You can generate error free VAT reports as per the requirement of UAE VAT law, such as VAT return, VAT liability, input VAT, output VAT, VAT on goods imported in UAE and VAT under reverse charge mechanism.
Project, Inventory and expenses management;
With the help of cloud based accounting software you can track and bill your projects, monitor your inventory and manage your expenses any time as per your convenience.
If You've got questions, and we have answers. Just send us a message and one of our knowledgeable support staff will be in contact with you within 48hrs – even on weekends and holidays.
GET IN TOUCH WITH US TODAY: https://starstormuae.com/contact/